I Can Convert Your Betacam SP Tapes —
As part of my work for the Game Developers Conference as historian and archivist, I have been given their entire backlog of recorded conference tapes. Many of them have not seen the light of day since they were recorded – others were converted to RealMedia format, and then guess what happened next. We've been holding off on me doing more weblog entries while I slam through the backlog and they switch hosting servers, but I've been busy in the meantime. Here's the tapes I've completed in the last month: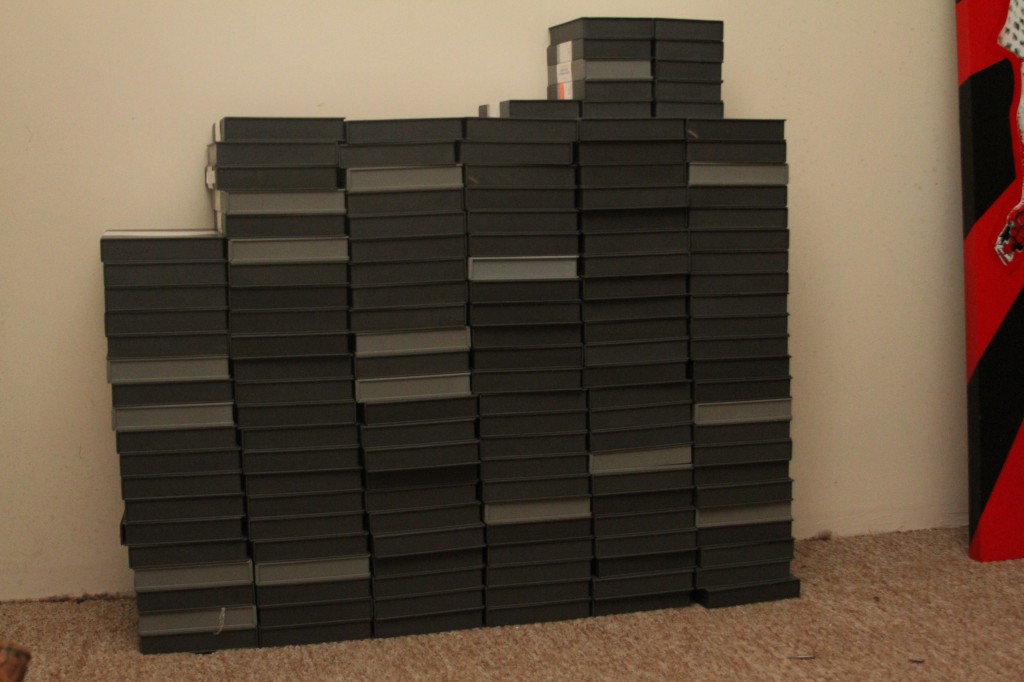 There's lots of great material in there – presentations, panels, contests, performances – and they'll all hit the light of day. I promise. But as I go through the next phase of tapes, the remainder of the piles, it occurred to me there would be great advantage to offering to the world a chance to convert some BetacamSP tapes, if you have them.
If you're not sure what those look like, here's the two form factors of BetacamSP that fit in this machine: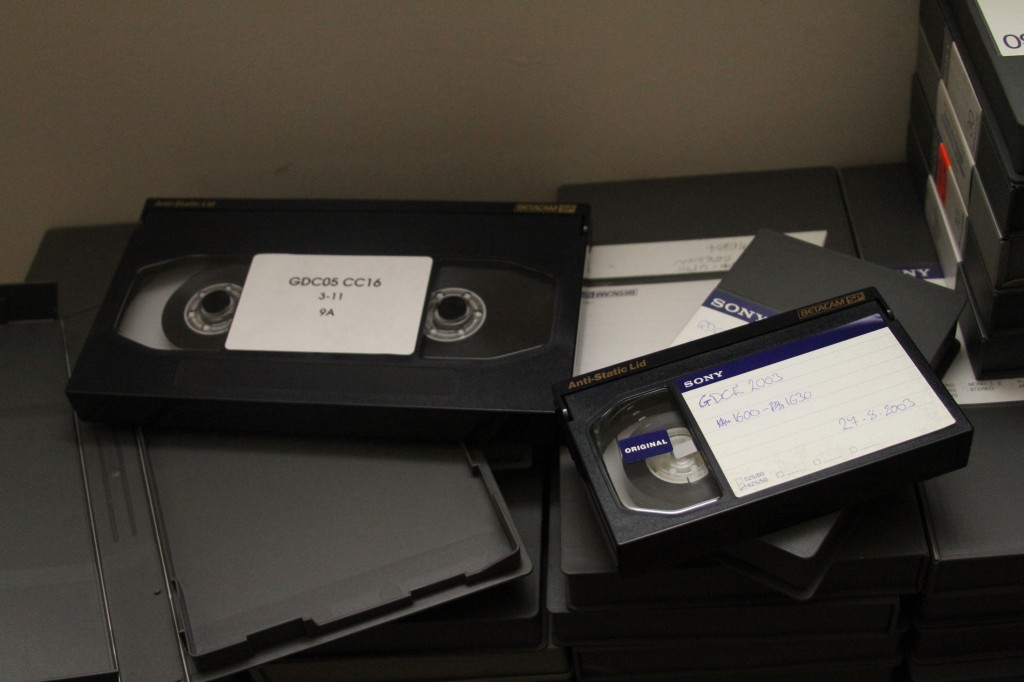 Just to complete the show and tell, the BetacamSP machine, the Sony UVW-1800, and the whole setup looks like this: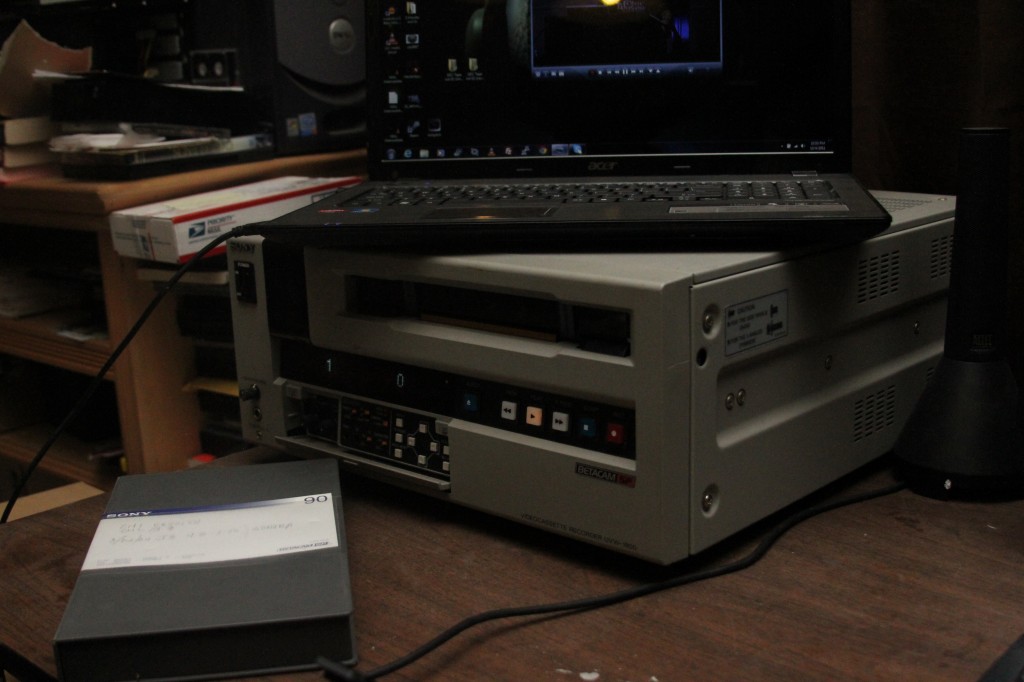 So, what exactly am I offering here?
Well, my theory is that there are a lot of folks out there with a few of these tapes – either a one-off handed to them from someone dumping materials, or which a company or companies paid a creator to make a bunch of years ago. You don't want to go through all this effort to get this setup together just to do a few tapes – well, here I am. I want to see history saved, and these tapes are not getting younger. Most of the GDC tapes I have, in fact the straight majority, are 100% fine, but a few aren't as hot as they could be. I want to make sure other folks don't have one-off tapes that they can't get to.
Digitizing the way I do produces a .ts file, which almost everything can deal with – it's basically MPEG-2 format. I'm finding files between 1-4 gigabytes, very manageable, and from which all sorts of other formats can be derived.
Additionally, I can see about having your .ts file go right to archive.org, where you can point everyone to it, upload a copy to Youtube, describe what it is, the whole deal.
So, if you are finding this via a web search or another method, hi. Contact me at betatapes@textfiles.com and we'll see about saving your magnetic memories.
---
Categorised as: Archive Team | jason his own self
Comments are disabled on this post
---