Since I joined the Internet Archive, my big deal has been dumping in as much data as possible into their significant and notable archives – with so much disk space and with my having so much stuff at arm's reach, it hasn't been too hard, either. Besides the Archive Team collection, which is rather large but mostly user-generated content and meant for historical purposes, there's been a wide swath of material, notably the computer magazines and technical videos as well as a huge amount of manuals and, oh yeah, all of the Internet Underground Music Archive.
2013 is another deal entirely, and here's the plan.
It was pretty trivial to take stuff already up, already scanned, already extant, and shove it into the Internet Archive. I've done that, to the tune of about 80 or 90 terabytes of data. That was easy.
In 2013, I am aiming to expand out to items that are NOT online, and sitting in my physical world.
To that extent, I'll be setting up stations for magnetic and optical media ingestion, as well as a book scanning station, and will begin the process of blowing in as much material as possible. My goal is to have a truckload of paper material scanned in, as well as a good few wheelbarrows of CD-ROMs and magnetic media. You'll get access to it all, I promise.
And then I'll be donating stuff.
It has been interesting for people to find out I might give stuff away – to them, they have the image of me being the last port of call for all manner of material, which really was never my intention – I just intended to ensure it wouldn't be destroyed and that it would ultimately find a good home.
They're rare, but I've found some places that are good homes, good PERMANENT, WELL-FUNDED, RESPECTFUL homes that will enable people far beyond me to access them. The shipping container in the back yard is a great place, but not all of it really needs to be there – professional archives are waiting for them and it'll ensure a person who wants to study them can come to them anytime and begin studying. That's not the case here and I doubt I'll be that place anytime in the near or distant future.
Now, be clear – I am not sending anything that isn't scanned in, transferred, or otherwise available. It doesn't leave without getting online for you, for me, for permanence. And I have so much stuff that has never seen the light of day.
But the time has come – respect has come to computer history from the 1970s-1990s and I intend to both get it under protection and to bring duplicates online. It's time.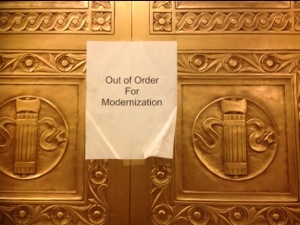 ---
Categorised as: housecleaning | jason his own self
Comments are disabled on this post
---