So, I recently got a slight hair reduction: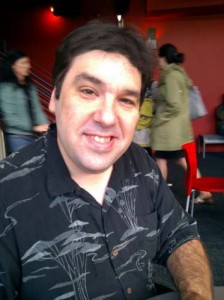 I mention this for two reasons:
A lot of people have only known me in the past 5 years or less, and have never known a time where I didn't have some level of hair or goatee.
I don't want to be refused entry for the time being when I'm supposed to be on the appearance schedule somewhere.
As for what's going on… well, I noticed my hair was getting unruly and maintenance was getting problematic, along with what choices I was making for my next hair or beard style. So time to start from scratch, enjoy a clean face for a while, make plans for the next "look", or just enjoy this one. Apparently I look a tad younger, too.
Anyway, just so you know.
On the bright side, I didn't stick with this in-process version, which was universally derided as classic porn-loving van driver:
---
Categorised as: housecleaning | jason his own self
Comments are disabled on this post
---