Speaking: Arse Elektronika —
I will be in San Francisco on October 1-4, attending the Monochrom-and-others-sponsored event, Arse Elektronika.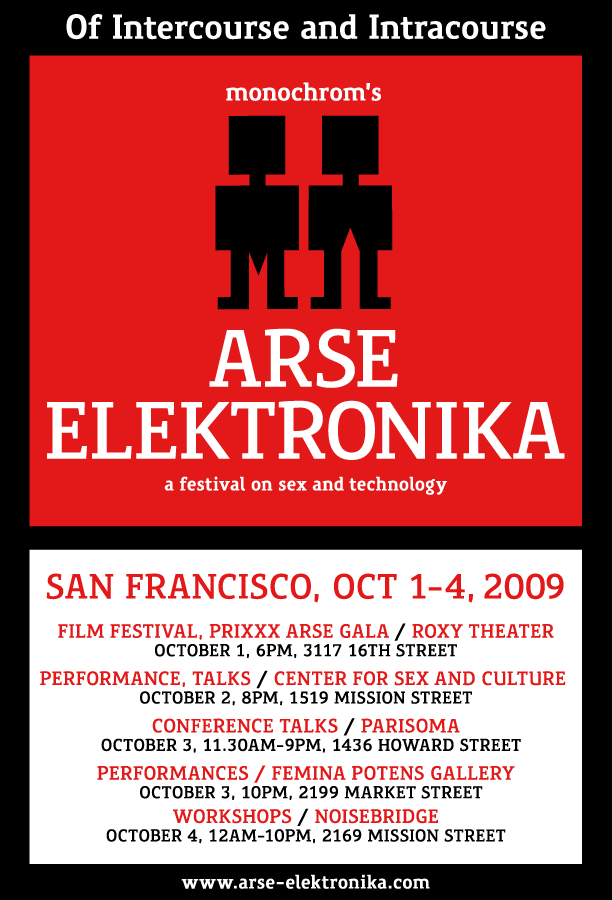 If you check the schedule, you will see that I am speaking on October 2nd, at the Center for Sex and Culture, and that my talk will be entitled "Atomic Porn: What is the smallest particle of erotica?".
Make of that what you will.
---
Categorised as: Speaking
Comments are disabled on this post
---