5 Years at the Internet Archive: The Party —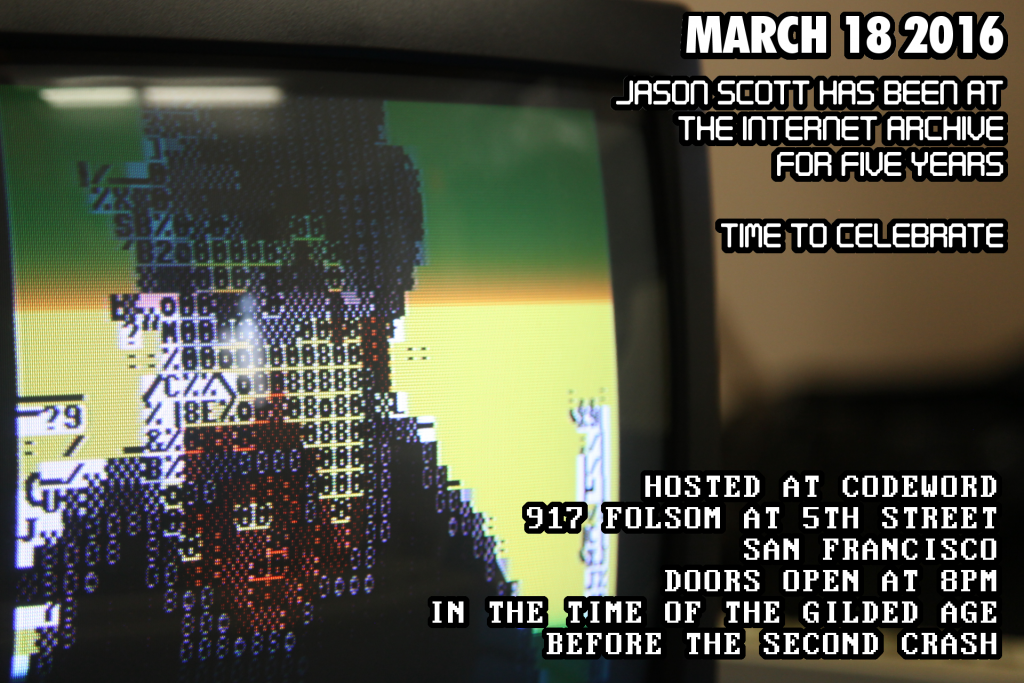 UPDATE: The Party happened, and was well attended (dozens of people), the band was great, and we scanned a bunch of heads. Thanks to everyone who showed up, and here's to five more years!
I've been at the Internet Archive for five years as of this month. I am sure I will write some very long, very large essay on here about all the ramifications of that, but for now, I think it's a party that's called for. A nice big party.
Sorry for the short notice, but if you're in San Francisco, this Friday, March the 18th… I'd like to invite you to a party at Codeword, jwz's newest club. The doors open at 8pm, the drinks are not free but admission is. I'll be there all night, happy to talk with everyone and ready to dance.
Codeword is located at 917 Folsom at 5th Street, San Francisco.
If you can read this, you are invited.
Again, sorry for the short lead time, but arranging events has always been something I'm always doing on the spur of the moment.
Update: I've booked the Cantina Band to play live at the party!
See you there!
---
Categorised as: Internet Archive | jason his own self
Comments are disabled on this post
---