In Realtime: We are barely halfway done —
I'm kind of broken.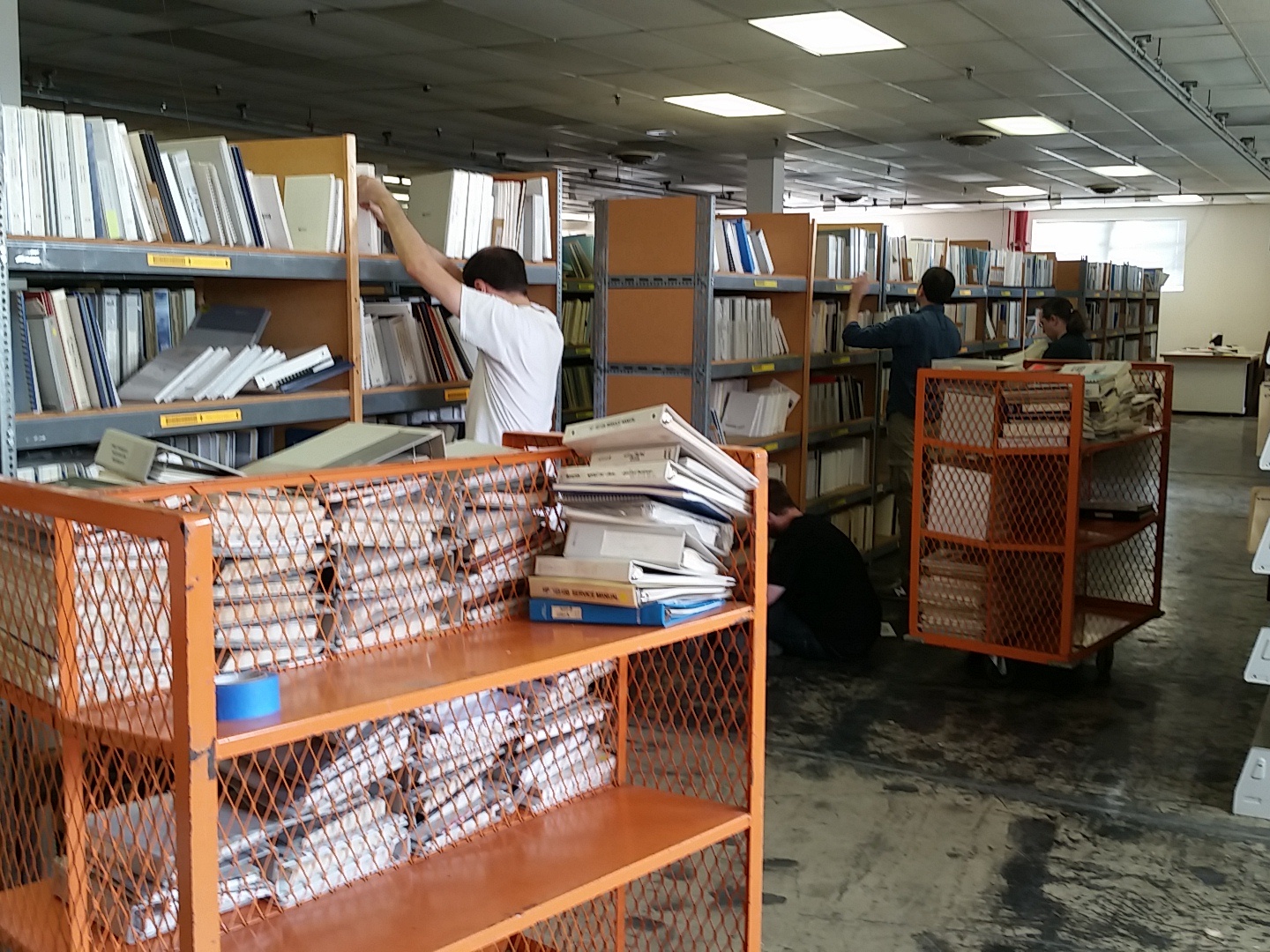 It has been a very productive day. I have been here since 8 in the morning. We have boxed over 400 boxes of material. There have been about a dozen and a half of volunteers working like mad to put this together.
It seems to have adequately impressed the owner. He has been basically giving us free reign to do all this work. He does not however, he does not complain. He's allowing the manuals to be saved.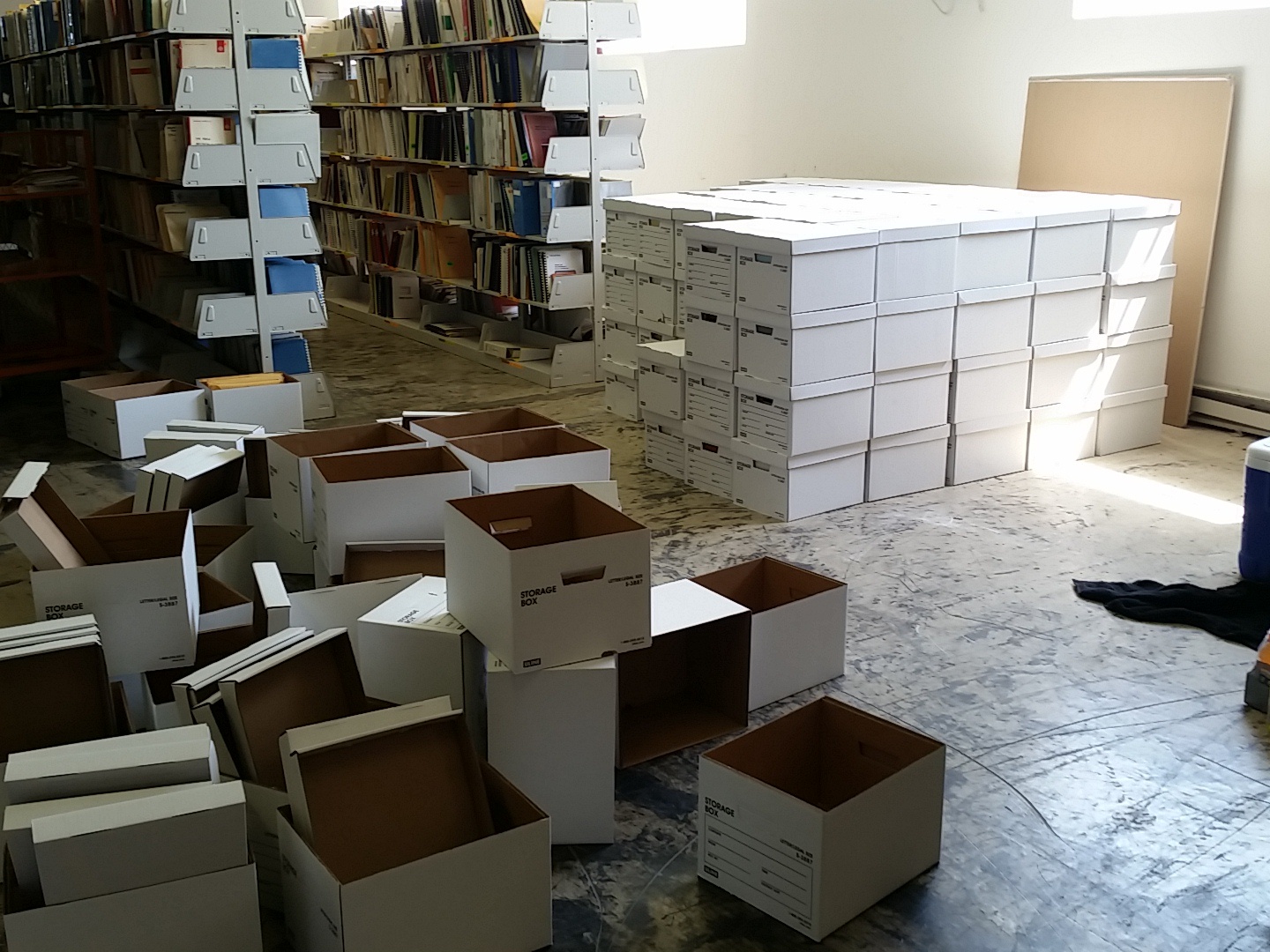 I am writing this from the car, sitting in the passenger seat with my shoes off. I have been standing for 12 hours. I've been giving introductions and tours and explanations and theories and everything else that comes when you put a bunch of strangers together with a single-minded purpose.
They have been too good. Way better than anybody deserves in the way of volunteers. They have been helpful, kind, inquisitive, dedicated. They have come from miles around.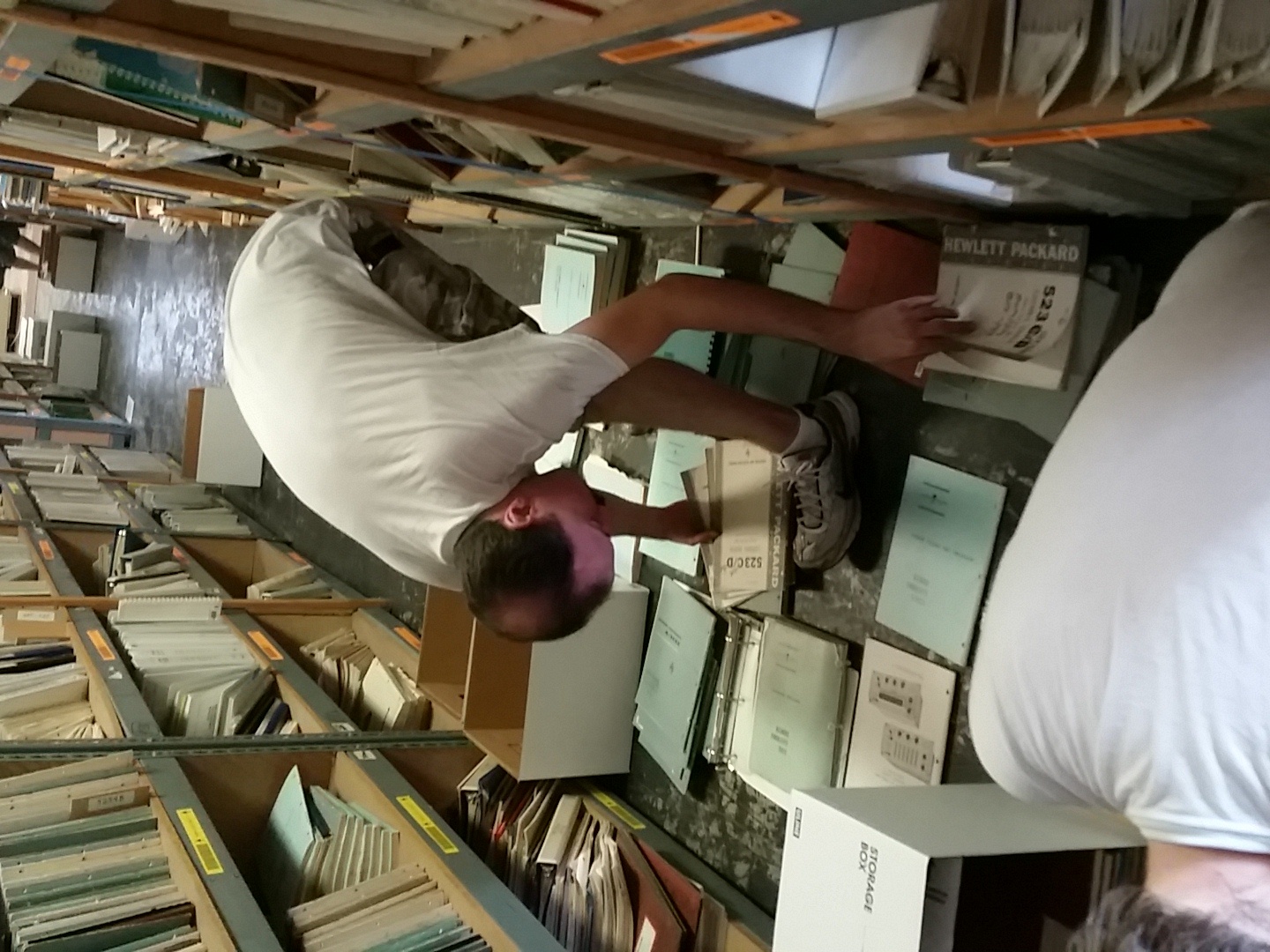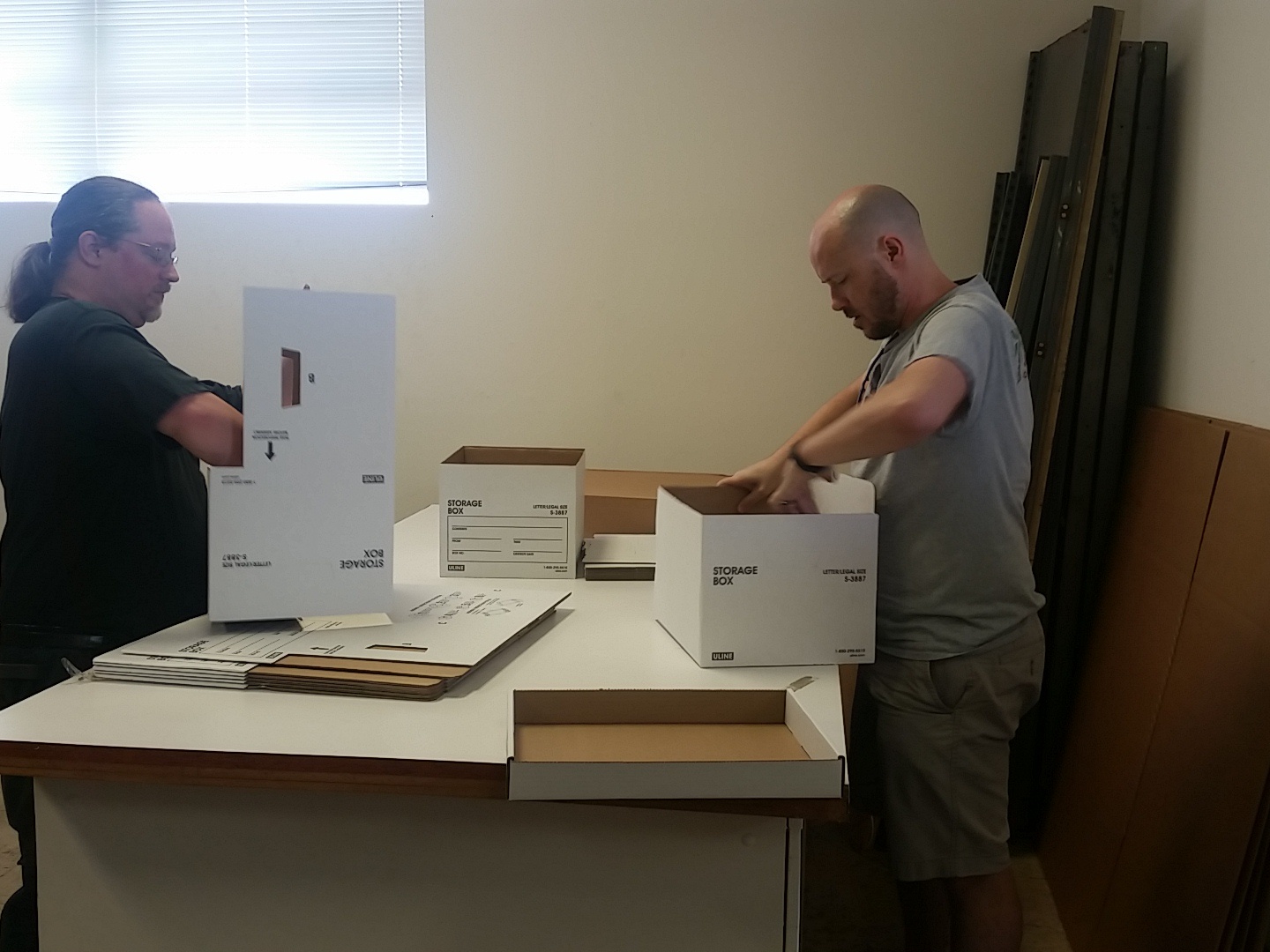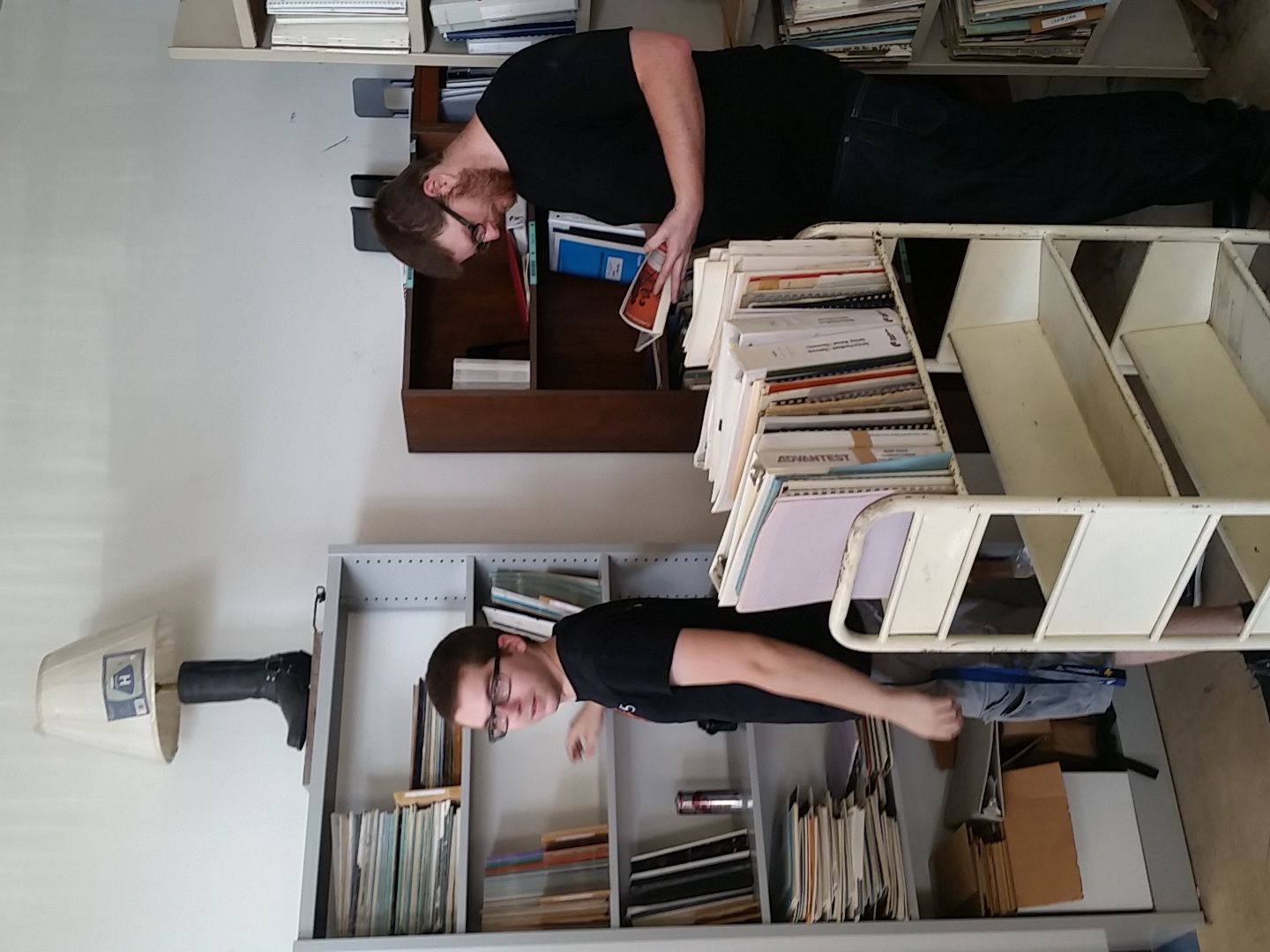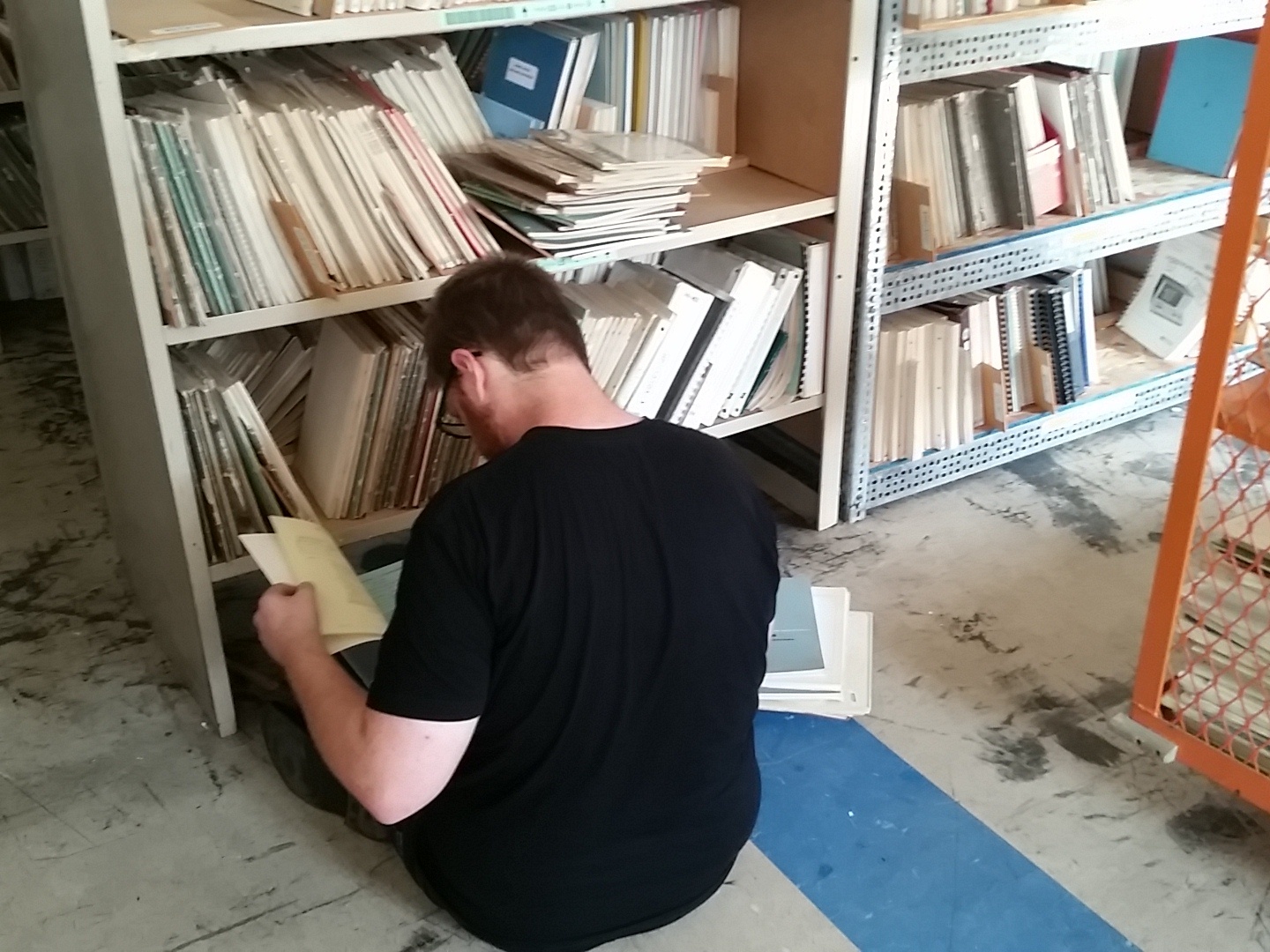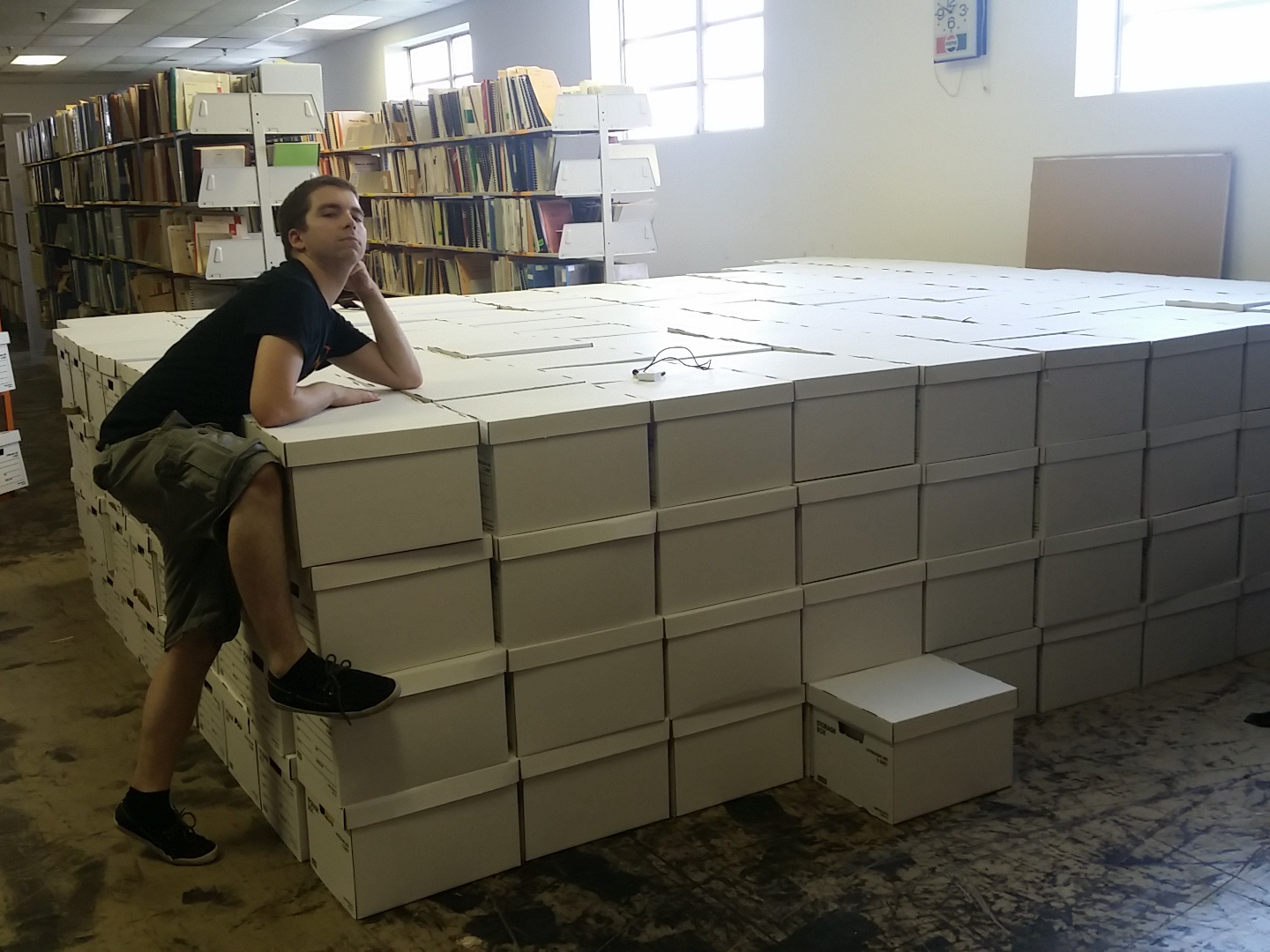 Sometime around 11 a.m., it became very obvious that the 252 banker boxes we have bought or a laughable underestimation. We were going to need more. We are going to need much more, and we were going to need it now.
I made a call to the Uline Company, and asked for the impossible: I wanted 8 pallets of boxes, delivered within the day. And within four hours, they arrived.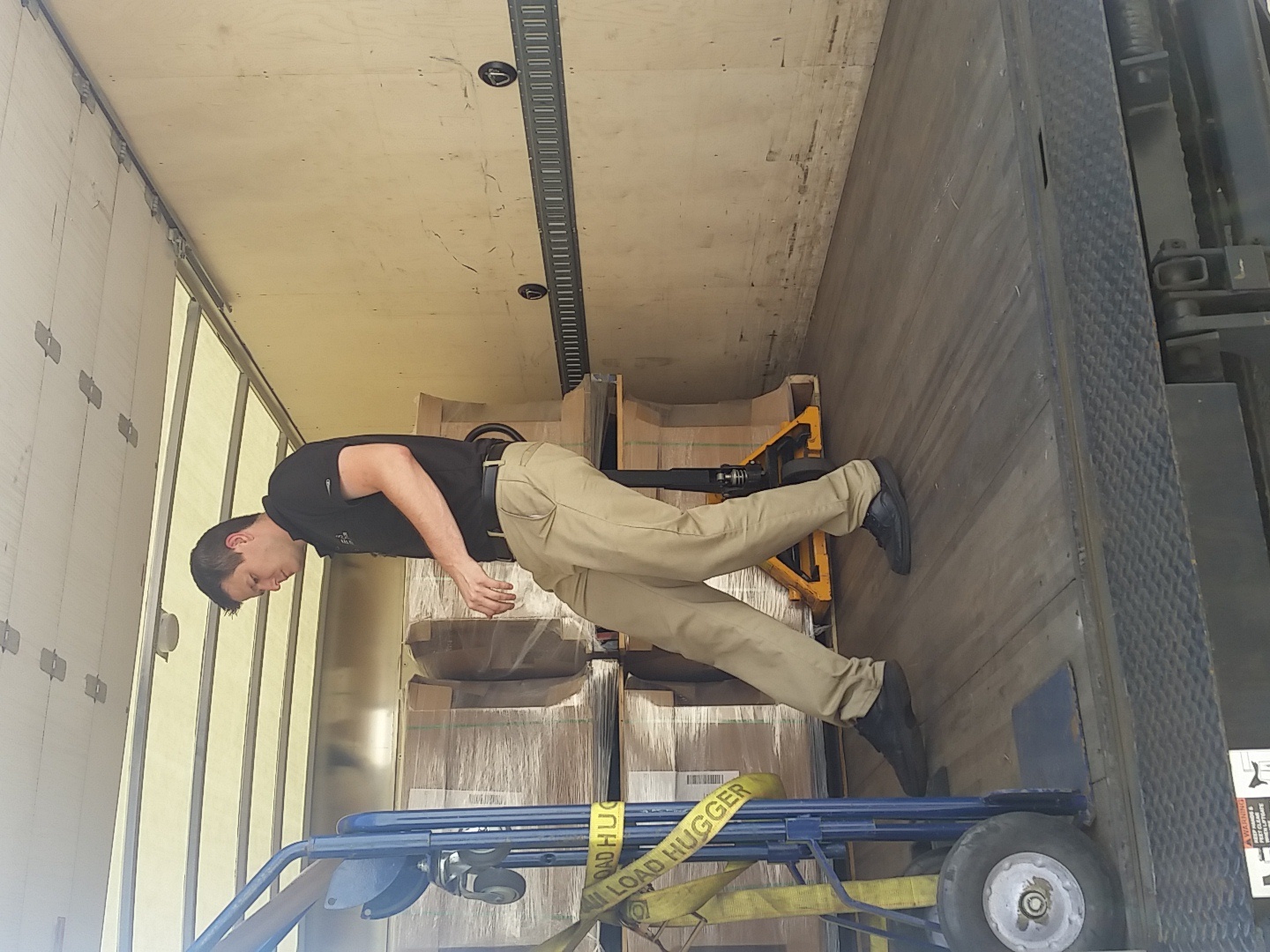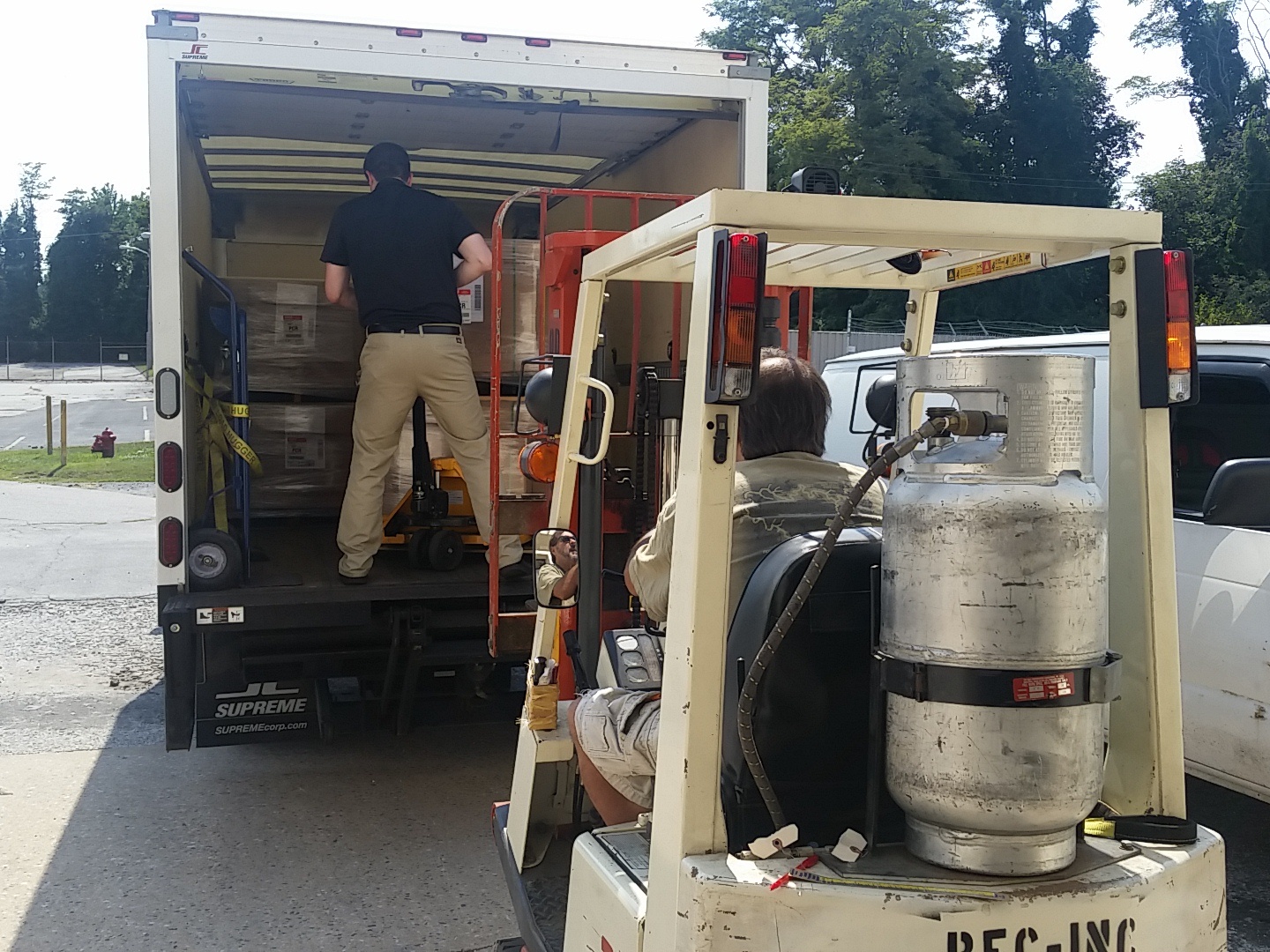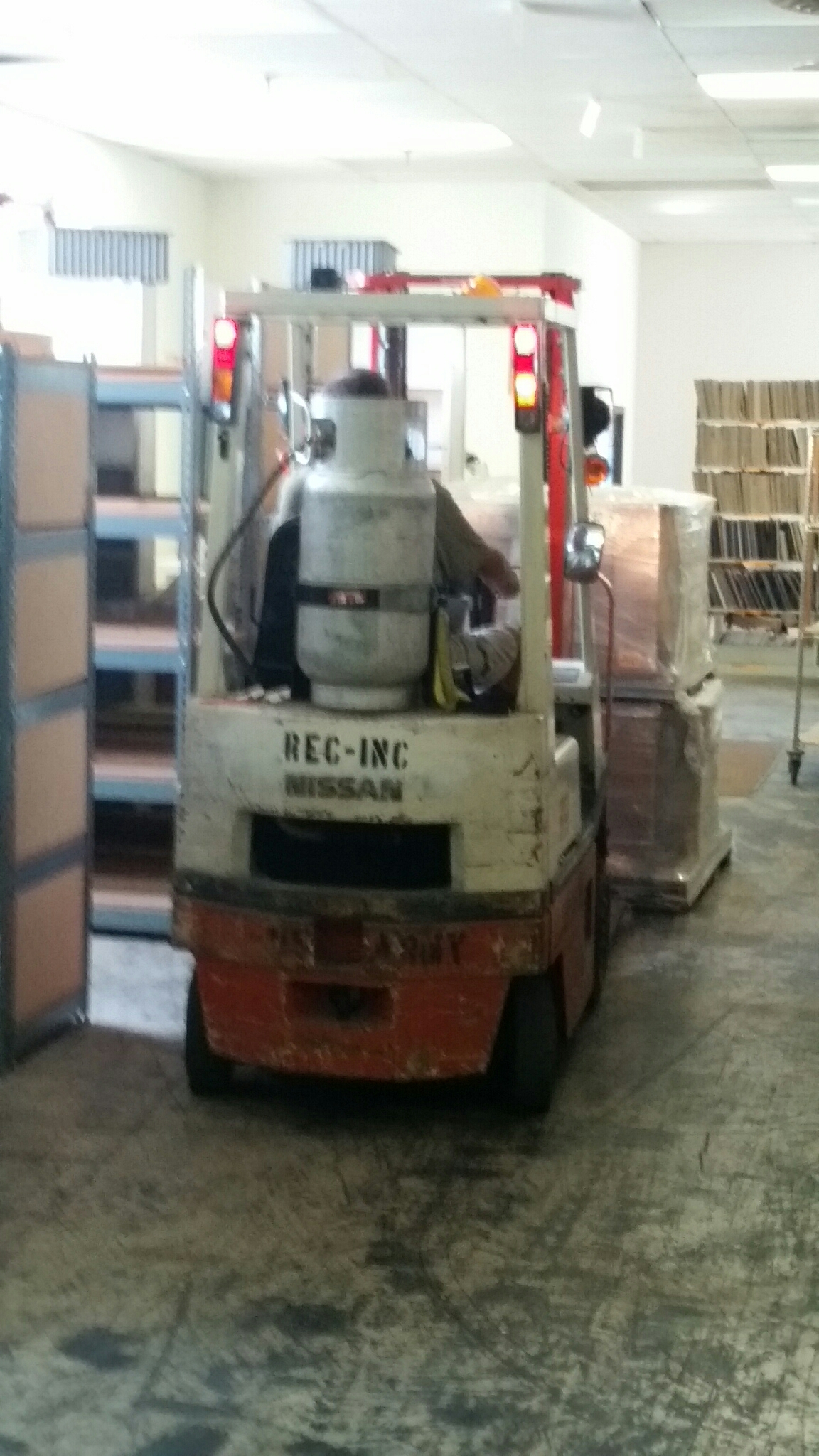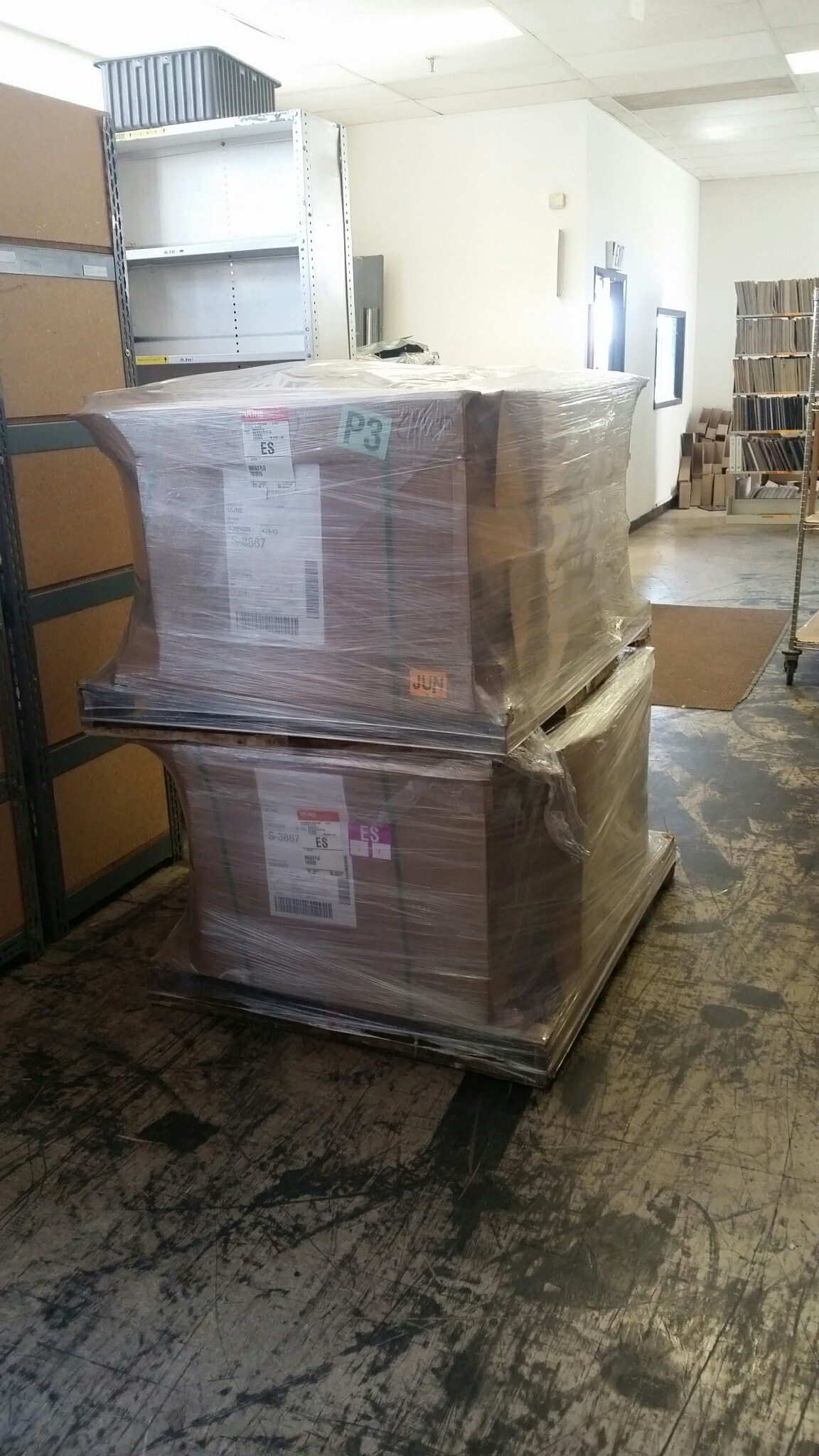 To deliver 1052 banker boxes within 4 hours, combined with the cost of the boxes themselves, was $4000.
I made another call out to social media, and the payPal has helped eat most of that (paypal is jason@textfiles.com).
We had a lot of people come through, and we have made enormous strides.
I rented 2 large storage units nearby. I don't think it's enough.
We have a scattering of people who will come tomorrow to help us try to rescue what's remaining. I'm not sure if that's enough.
If you know somebody who can come tomorrow, especially during the day, it would be heavily appreciated.
This is very hard work. So hard, but we are saving hundreds of thousands of pages in tens of thousands of documents. I'm not sure the 25000 manual feature number is accurate. It's very hard to tell what numbers are real and what are the anymore. All I know is that I can't really feel my feet or legs, & I am sitting in my car telling you all this.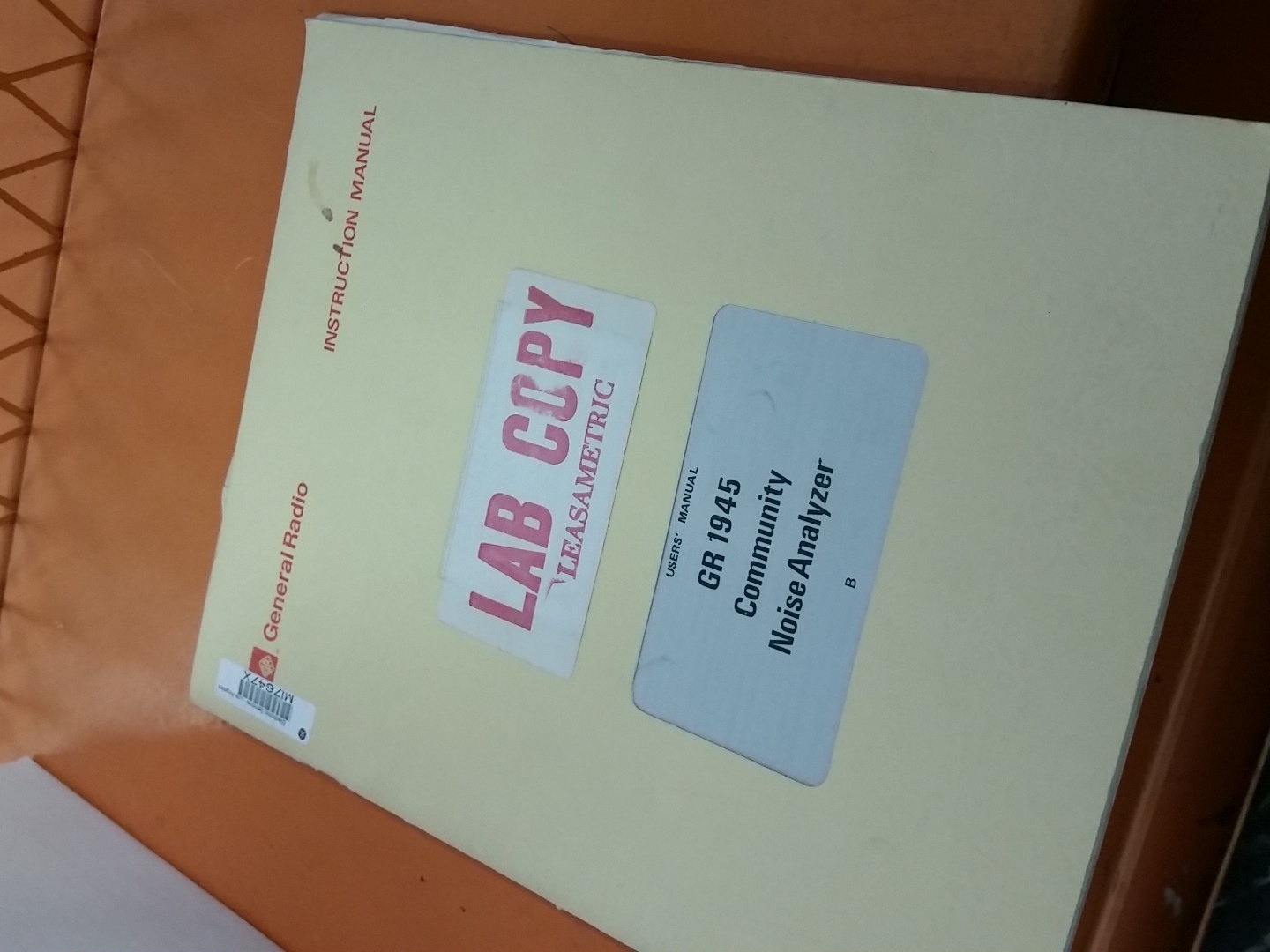 If we were to drive away with what we got now, it would be an amazing feat. It would be a huge amount of history, pulled from many many different decades, with information and aspects of all sorts of electronics companies.
But before they start throwing things out tomorrow, & I have been told that is likely to be the case, I want us to get as much as humanly possible. I want to have rescued all of these wonderous works as best we can.
I'm calling out again for anybody who can come to 2002 Bethel Road, from 8:30 a.m. well into the evening, and help us save this history.
I want to sleep a week.
---
Categorised as: Uncategorized
Comments are disabled on this post
---