Yes, I Want Your Goddamn AOL CDs —
Yes, yes I do.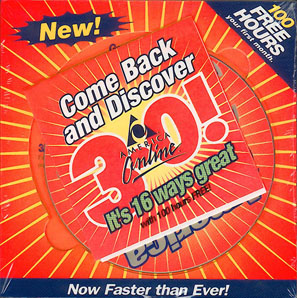 As you might expect, someone who does a lot of something (collecting) like I do, in a pretty public fashion, tends to get some pretty shiny-polished chestnuts tossed over the fence. The two winners, by a landslide, are:
"_______ 8″ floppies" (a whole variety of statements, from people having them to people wondering if they're possible to save, the answer of which is yes)
"Hey, are you going to collect AOL CD-ROMs too?"
The answer, also, is yes.
Time to send me your AOL CD-ROMs. If you want to save me some time, image them into ISOs and scan the envelope you got them in and the front of the CD-ROM. But if not, send them to me.
Jason Scott, c/o Internet Archive AOL CDs, 300 Funston Avenue, San Francisco, CA 94118.
I think the big question back is why wouldn't I try to image and archive all these CD-ROMs that came out of America Online? After all, for some time, half of all CDs manufactured in the world had an AOL logo on them. Like it or not, folks – those things are payloads of history.
You see, there wasn't "a" AOL CD that went out. There were so many variations, containing so many different add-ons and wrap-ins, that they became time capsules in themselves. So yeah. I want them.
I also want all the CD-ROMs made by Walnut Creek CD-ROM. I want every shovelware disc that came out in the entire breadth of the CD-ROM era. I want every shareware floppy, while we're talking. I want it all.
The CD-ROM era is basically finite at this point. It's over. The time when we're going to use physical media as the primary transport for most data is done done done. Sure, there's going to be distributions and use of CD-ROMs for some time to come, but the time when it all came that way and when it was in most cases the only method of distribution… in the history books, now.
And there were a specific amount of CD-ROMs made. There are directories and listings of many that were manufactured. I want to find those. I want to image them, and I want to put them up.
I'm looking for stacks of CD-ROMs now. Stacks and stacks. AOL CDs and driver CDs and Shareware CDs and even hand-burned CDs of stuff you downloaded way back when. This is the time to strike.
CDs are still thought of as garbage, as refuse along the lines of thrown-out scrap metal or broken radios. People are chewing them up to make art: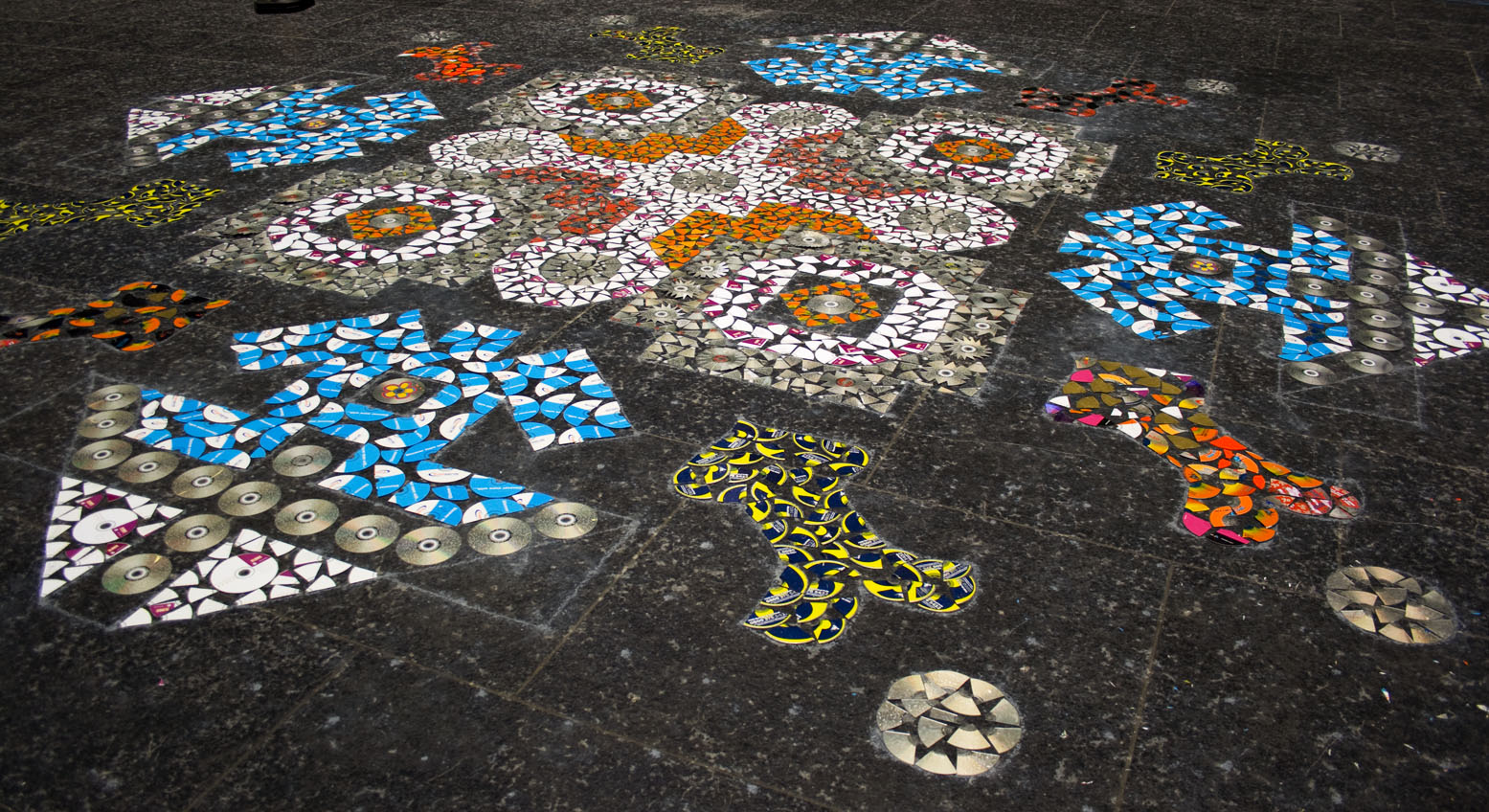 All well and good – that's the nature of entropy. But let it be known – if you're one of "those people" who has a crate full of CD-ROMs, it's time to pack them up and get them to a good home. My good home. We're going to get everything from the CD-ROM era up and we're going to make them playable and that's going to be quite something.
So yeah, AOL CDs? Want them.
Because I want everything.
---
Categorised as: computer history | Internet Archive
Comments are disabled on this post
---