As per my usual methodology, I'll be attending the DEFCON hacking and security conference in Las Vegas, Nevada, starting this upcoming Wednesday and going through to Sunday. With a couple exceptions, I've been there every year since 1999, so it's kind of a thing I do. I also happen to love Las Vegas, so going down there for a good part of a week works well for me. DEFCON has one of the largest sets of people who like the work I do, all in one place, and it's nice to connect with folks who normally I only communicate with via e-mail.
Also as per my usual methodology, I am speaking at same DEFCON, and my talk is, not surprisingly, about all the work and events with Archive Team.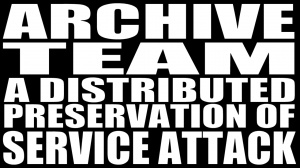 From the description of the talk in the DEFCON program:
"For the last few years, historian and archivist Jason Scott has been involved with a loose, rogue band of data preservation activists called The Archive Team. As major sites with brand recognition and the work of millions announce short-notice shutdowns of their entire services, including Geocities, Friendster, and Yahoo Video, Archive Team arrives on the scene to duplicate as much as they possibly can for history before all the data is wiped forever. To do this, they have been rude, crude and far outside the spectrum of polite requests to save digital history, and have used a variety of techniques to retrieve and extract data that might have otherwise been unreachable. Come for the rough-and-tumble extraction techniques and teamwork methods, stay for the humor and ranting."
So yeah, that.
I know it's weird that I have to say this, but it's been proven that I miss out if I don't: I go to this conference (and other conferences) to meet people, to talk about projects, and to engage with folks. I go much less for the speaking sessions, and I certainly do not go to be off in a corner, unapproachable, while you wonder if you should "bother" me with saying hello. Come up, say hello. It's what I'm there for.
The conference is at a new hotel this year, the Rio, which is off the strip and has this strange little Brazilian theme it conclusively messes up, but most importantly does not have the vibe of a dying old man coughing up the last of his life while staring at you suspiciously, like the Riviera had. And most notably of all, DEFCON has secured the use of the Penn and Teller theater for the conference, which will be a place a smaller set of folks will be doing presentations from.
I will be one of them. Nicest room I've played.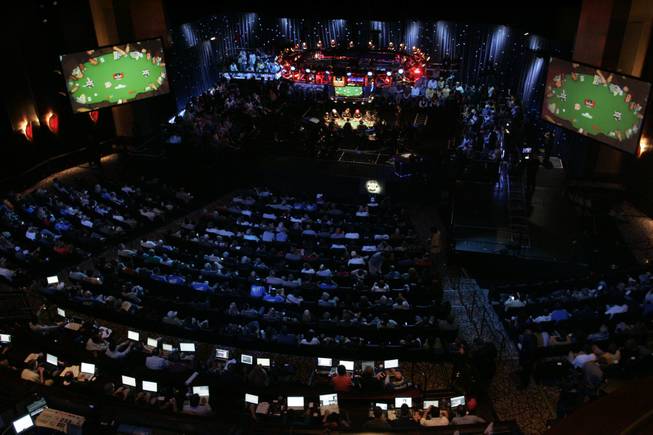 See everyone there.
Update: It went amazing. Video should become available in coming months.
---
Categorised as: jason his own self
Comments are disabled on this post
---