While I was out galavanting, Twitter and the Library of Congress announced they were going to be archiving every single public tweet on twitter, with an embargo delay of six months. (I.e. all public tweets older than six months, going back to 2006).
Here's my official response: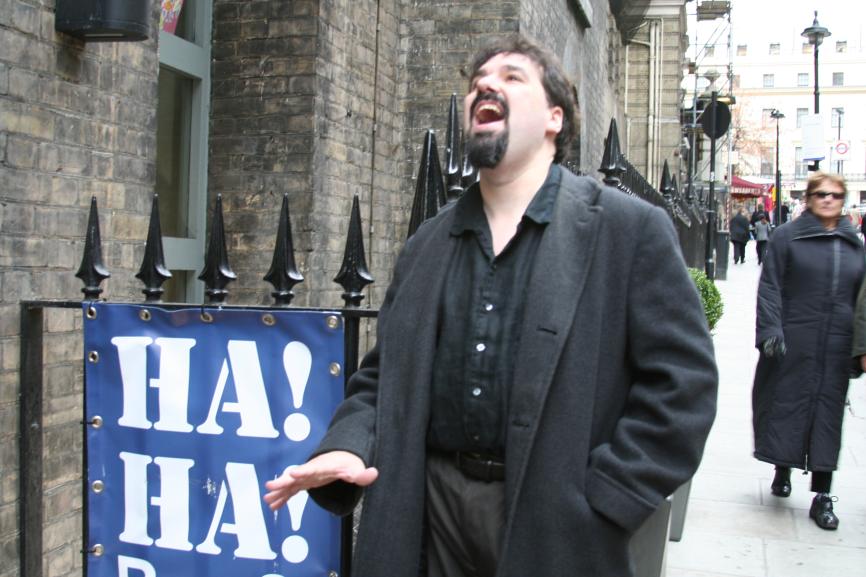 FUCK YES I TOTALLY APPROVE
Seriously, the only part of this that holds interest for me beyond the aforementioned FUCK YES is to watch the totally predictable, entirely mundane slots people fill, one by one, upon the reaction of this news.  It's to the point that I realize a lot of bloggers are now discovering what newspaper reporters and columnists discovered centuries ago, which is taking contrarian positions and then writing for about 15 paragraphs actually constitutes "work". If you get paid for it, hey. If you don't, well, at least you're gaining a few hits or feeling like you "did something".
Let's just get my responses to these predictable, tired, vague concerns out of the way, not that any of my positions should be a surprise.
REACTION ONE: BUT I OWN MY TWEETS (aka OMG PRIVACY)
Let's play a ponderable. Every day, sometimes many times a day, you write something, anything, into a magic little box you keep in your pocket. This box then sends your message, you know, the one you specifically and intentionally typed in and pressed a send button to send out, off to a company's servers, elsewhere, where you don't even know where they are, and then they put them up almost immediately on other servers connected to the entire internet and hosted what you said for everyone to see. Now, you could also send what they called direct messages which only you and one other person saw (and of course the company could see), but you, well, your message you wrote on your magic little box was such hot pancakes that you wanted anybody connected to the Internet to see it so you put it there, as opposed to, say, under your pillow. And now, one of the most august bodies of storied knowledge and information wants to put your little public messages on some hard drives and store them inside their warehouses. And now you're flipping out? Let me give you a handy graph of tweets per day, on twitter. Blue means total tweets, red means your tweets:
You see the red where your tweets are? No, you don't. You know why? BECAUSE YOUR TWEETS ARE STATISTICALLY INSIGNIFICANT. Millions of tweets a day and you're suddenly all "but now everyone will know!" know what? That you used twitter? Well, pour me a double, because I can't believe I've stumbled into someone who didn't understand the one single aspect of twitter, of tweeting, and where they stood in all this. Stop acting like the world just broke into your dining room cupboard and photocopied the dishes. What you were doing, bonehead, was playing a part in a special time when the global conversation was directed in one place. To have the ability to pull through tweet data and show how ideas rippled through the world and what parts of the world thought what and how ideas rose and fell… well, that's precious stuff, and yet it's precious because it's the greater than the sum of all the parts within it. In other words, you are both important and not important, vital and unvital. Enjoy your quantum state, kitty, before I drop something in the box with you.
REACTION TWO: WHAT A WASTE OF MONEY THAT THE LIBRARY OF CONGRESS IS DOING THIS
Jesus fuck, do you ever pay any attention to anything the Library of Congress does before fifteen seconds ago when you heard this news? Even in the news entry where they announce this, they mention how they collect all manner of stuff, for example, archiving over 167 terabytes of political sites of all kinds. Terabytes, people.  Why don't you spend a nice 10-15 minutes and browse this listing or this listing and play Magic Future-Seeing King of the Pile and decide what goes and what stays? And you do know that these are a tiny, tiny sliver of what's in the collection, right?
This is up there with the fume-huffers who have to ruin wonderful images of NASA by going "think of all the people we could feed with this money", you know, because every time you send a rocket into space, billions of tiny strings attached to it yank sandwiches out of the mouths of toddlers throughout the third world. Meanwhile, the research, exploration, knowledge and inspiration of these projects is suddenly forgotten in this insane zero-sum game. You know, I'm not saying the space program isn't inefficient in multiple ways, but it's a pretty good bargain for what the world gets out of it. Similarly, archives and libraries pay huge dividends down the line –  and for not too crazy investment.
REACTION THREE: OH GOD TWITTER IS SO VAPID WHO WANTS TO SAVE THE WORLD'S BLATHER WE ARE DOOMED
Look,  twitter, for the time that it sticks around as the Hot New Thing, lowered the barrier to communication and description of the world around us. It allowed people who would never write a weblog or compose essays or even write down any of their thoughts a medium with instant gratification for putting down what they were thinking. Feedback on speeches, thoughts on themselves, and yes, ranty little nothing messages about current status and what pop stars said what and spam, spam, spam.  But it is us. It is what we are, and that's what twitter is showing. Oh sure, take the ol' high and mighty attitude, Hemingway, and let us know with a few sniffy little lines that your poop predicts the future and makes floors shine, but to understand how we can improve or learn how we perceive reality, we need to see what we are. Twitter might be one piece (note here: one piece) of that puzzle, of that evidence trail. WHY AM I STILL DISCUSSING THIS WITH YOU because I'm sure you're going to come back with some informative response OH WAIT YOU FORGOT WHAT WE WERE TALKING ABOUT BECAUSE SOMEONE IS WRONG ELSEWHERE ON THE INTERNET and you need to get cracking.
REACTIO
Oh never mind. Look, just study this for a while until the hurty feelings go away, and after you're dead someone will find the tweets where you railed against this whole thing and go "what's up with that guy?":

---
Categorised as: Uncategorized
Comments are disabled on this post
---