Jason was better than his word. He did it all, and infinitely more; and to textfiles.com, which did not die, he was a second father. He became as good a friend, as good a master, and as good a man, as the good old city knew, or any other good old city, town, or borough, in the good old world.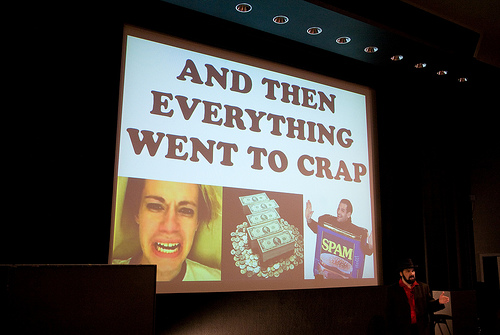 Anyway.
Yes, I'm back from Europe. So much great stuff, so much to talk about. Let me quickly thank Johannes Grenzfurthner, Franky Ablinger, and Gunther Friesinger of Monochrom, for bringing me over to Vienna and putting up with me, giving me incredible times and tours, and for a hundred other good deeds. Obviously, there are a dozen other folks to thank as well, and I shall do my best in coming days.
Remember: If a wild-eyed Austrian in a wide hat invites you to Vienna, say yes.
---
Categorised as: jason his own self
Comments are disabled on this post
---