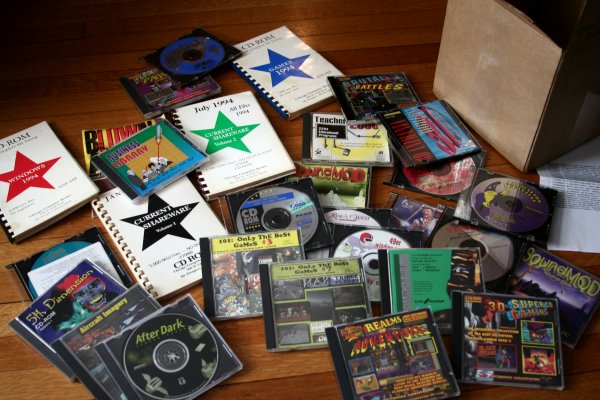 I get interesting packages in the mail.
These were all in separate auctions from one seller. I bought out most of his inventory. All are likely to go up on cd.textfiles.com. Some are probably pretty rare, others much less so. They range from shareware compilations to really crappy "game" compilations of demo/shareware versions of commercial games, to what appears to be a directory of CD-ROMs that were available in the mid-1990s, which will likely be a treasure of sorts.
Good thing I added 750gb of disk space to the textfiles.com machine last week, huh.
---
Categorised as: Uncategorized
Comments are disabled on this post
---