Frontalot Video Released (Completely) —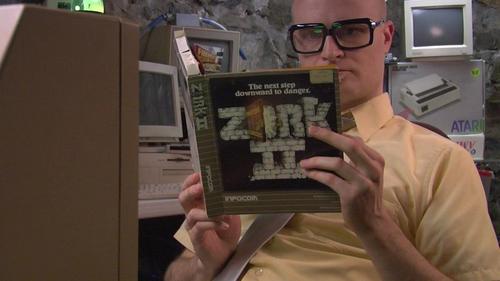 So everyone who reads this weblog has been hearing of this video since I started working on it. So here's the big day when you can get a copy of it.
When it was made, Frontalot and I had a handshake deal: I shot it for him, he could release it when he wanted, and I could release it on the final GET LAMP project down the line. Well, today he released it on his website.
There's a bunch of local copies I have as well, and for the impatient, there's a youtube version. It's quite something to see a 1280×720 music video squelched down that far; it doesn't look that bad, but you can't actually make out a lot of detail we put in. So choose wisely, music video warrior.
There's not much else I can say about this sub-project that I haven't said somewhere in these entries:
Would I do it again? I'd be setting up the first shot before you got halfway through the request.
---
Categorised as: Uncategorized
Comments are disabled on this post
---