I spent a good portion of the weekend not doing much of anything.
While at an interview on Friday, I called my buddy Chris and asked if he had some time and a couch. And he did.
So instead of running around, instead of doing a bunch of technical stuff, and instead of touching computers, I hung out and ate fantastic grilled sausages, watched a TV show or two, and drove around a bit through one of my childhood towns with a friend of 25 years and his wife.
While I like having my days full and my life hectic, it pays a little to remember who your friends are; your objects are not your friends. Your friends are your friends. And thanks to a little generosity on my buddy's part, I got two more days with him. So here's to you, Chris.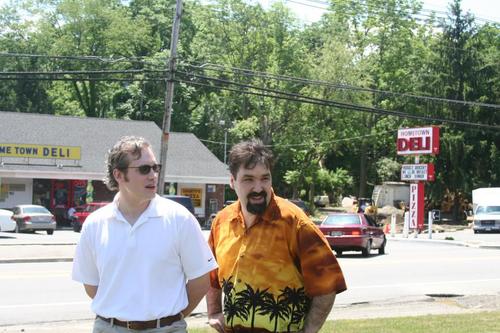 Well, OK, I also drove 600 miles in three days. But still, I was relaxed!
---
Categorised as: Uncategorized
Comments are disabled on this post
---