No project is complete without a shirt, and I helped design one for all the emulation going on at the Internet Archive. (My co-worker Jeff Kaplan did the actual mouse-to-screen effort after I sketched out what I was looking for and pointed to the right fonts to use.)
Entitled GAME NOT OVER!, these shirts are now for sale at the Internet Archive Store.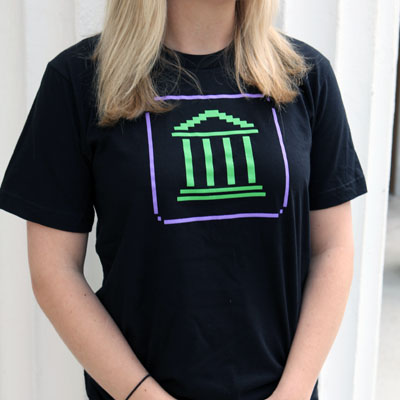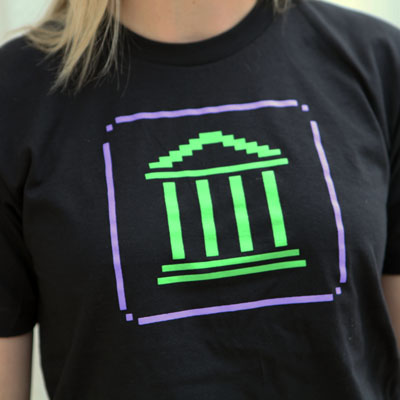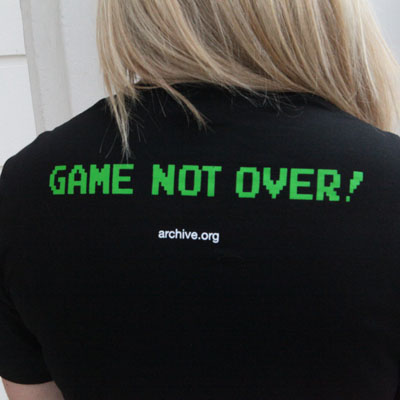 I wanted a simple design to be the case for this – it's not just about arcade games, console games, or computer programs – it's a general sense of all the different software we're bringing back to life. An 8-bit-ish Internet Archive logo on the front draws attention, and the font on the back calls a whole other set of elements from videogaming past.
All the proceeds from these shirts go to the Internet Archive. And of course, when you wear this, you are the coolest thing for fifteen miles.
---
Categorised as: Internet Archive
Comments are disabled on this post
---