Missing in Action: 8-Bit Generation Documentary —
UPDATE: Please read this later entry for update on this documentary.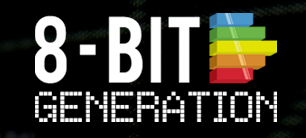 I'm putting this here to get some attention.
There's a documentary in production, or which was in production, which was a mini series about all things 8-bit consoles and computers. It's called "8 Bit Generation". It has trailers up. The trailers are fairly incredible.
These trailers are so nice looking, so well shot, so beautiful and so filled with KILLER interviews, I nearly quit documentary filmmaking when I saw them – someone was doing things a billion times better than I could ever do. I emotionally recovered.
These fellows traveled the world and got all sorts of amazing subjects. Among the ones that blew me away was an actual interview with Jack Tramiel. I'd tried – he'd turned me down. And he's gone, people. This interview they have is it.
So, in 2011 they put up a trailer, and some of the music they had wasn't cleared, so they took those down and put up new, cleared trailers. Good enough, although that does mean a lot of articles on them point to the missing Vimeo links. But rest assured, things were looking good. They had a website, you could order stuff, you could see how they were going to have a deluxe version (which I ordered) and a whole bunch of features.
This thing looked AWESOME.
And then, poof.
Here's the website as it used to look. It's gone now.
They are missing in action. Totally gone. The domain has a year to expire, but there's no website for it.
Zoe Blade, who has done a bunch of soundtrack work with me, did the soundtrack work with the documentary as well. She's gone ahead and put the Soundtrack Album up for sale. Take a listen, it's fantastic stuff.
Now, I'm a realistic guy. I deal with people working on documentaries for years and there's ups and downs the whole way. It's kind of The Deal. One of the facts is everything takes longer than it should – the making, the editing, the packaging, the finishing. It just does.
I keep track of a few dozen projects out there. Some take a long time, some go dormant, some live again. I got it.
But this one… this one was special. Unique interviews with unique people. This was going to be a blockbuster.
Guys? Everything OK? Need help?
UPDATE: Through various channels, I am told that the current situation is one edited episode and some potential financial issues with getting the film done. I continue to offer my support in finishing this film, and wish the producers the best in bringing the project to fruition.
---
Categorised as: computer history | documentary
Comments are disabled on this post
---