Review of the FC5025 5.25″ Floppy to USB Adapter —
If you used home computers at various times from the 1970s through to the 1990s, you have a problem. The problem may be irrelevant, or not a huge problem, but it's a problem nonetheless.
The problem is that the vast majority of home computers used 5.25″ floppy disks, (also called 5 1/4″, but I'll stick with 5.25″). Somewhat sturdy (although the disk was quite obviously exposed, a problem solved in later media) and most definitely easy to understand once you knew which way to shove them in, floppies became the dominant way to store and retrieve data for anyone who wasn't some crazy-ass company looking to store a whole mess of stuff. A lot of businesses even depended on these floppies, storing stacks and stacks of them under all sorts of conditions until they were needed. They showed up in synthesizers, in some point-of-sale systems, and other situations… but for home computers, they were The Way It Was Done.
As I am a computer historian, here's the required scan from over 20 years ago of 5.25 floppy disks in nice plastic cases and sleeves: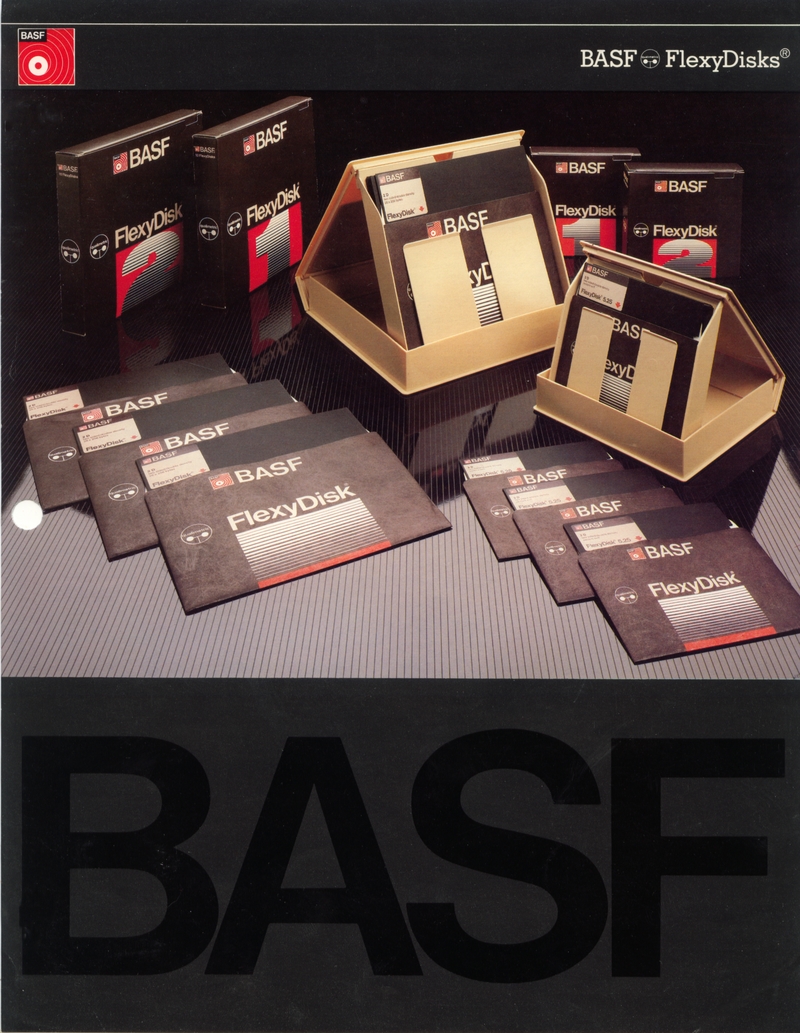 The 3.5″ floppy, which was smaller, sturdier, and easier to use, eventually overtook the 5.25″ floppy, and this was well and good – it was a superior product. But 5.25″ was the province of many thousands of schoolchildren, businesses, pirates, artists, and plain old users – the pioneers, in other words, of what became the home computer revolution.  And with the ascent of the 3.5″, the 5.25″ ended up relegated to boxes, plastic cases, and an awful lot of basements, garages and attics. Forgotten, in other words. And with them, a treasure trove of life going online for people, just people, for the first time.
This leads to the current day. 3.5″ floppy drives (which only "old people" call "floppy drives") are still in use but declining rapidly, and with good reason – USB flash drives (also called key drives or thumb drives) are vastly superior and can hold, honestly, millions of times more data than even the densest floppy disks that ever existed. But 3.5″ holds on, at least long enough to have been turned into a USB version that will allow you to transfer your 3.5″ disks into your modern systems: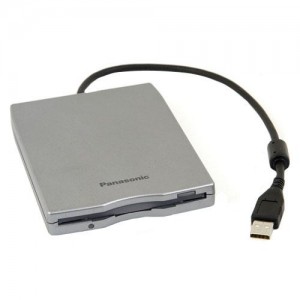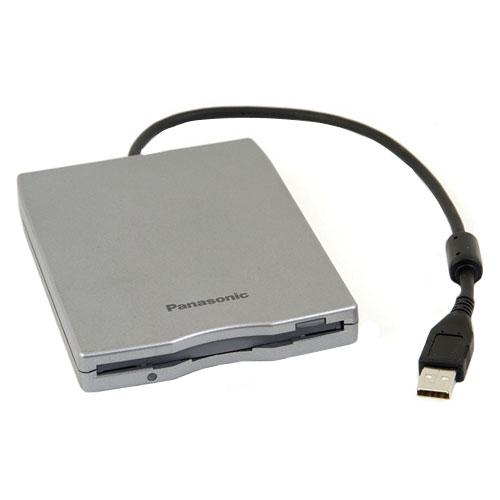 Sure, they can be a little costly (prices range from $50 to $200 and hint hint buy the $50 version) but most importantly, they're very ubiquitous and you can use them to transfer your old data from the 3.5″ disks to thumb drives or hard drives or maybe even the cloud, where it will never be seen again. Quick tip: If you go through the trouble to save old stuff, then save it in a few places.
So lost in this transition are the old 5.25″ floppies, whether they be for Atari, Apple, TRS-80, Heathkit, MS-DOS, or any of a number of platforms. Compounding this is that in some cases, the computer systems and even the companies that made them are gone, and you're probably left with this aforementioned pile of floppies, unsure what to do next. Since they're quiet and don't explode if you store them near gas, they have usually ended up just sitting, and sitting, and sitting.
Until recently.
A number of entities have begun making 5.25″ to USB bridging technology, and they're trying to make up for lost time. One, which is in the planning stages, is the Kryoflux.  A project by the Software Preservation Society, it promises great things, and encourages people to take their designs and market/build upon them. It's very exciting and I wish them well.
But what I'm looking for is something where I give someone money and something arrives in the mail and lets me transfer 5.25″ floppies through USB to my compatible computer. And for that specific set of needs, we have the FC5025 from Device Side Data. Prototypes of this technology have been shown since 2007, but as of this moment, you can purchase one from Device Side for $55.25 (ha ha) plus shipping. I did this on a Friday afternoon.
The package arrived Monday morning, a mere two days from ordering, over the weekend, shipped priority mail. That is fast service. I realize things can slow down in the future but kudos to Device Side for such an impressive turnaround.
What you get in the package is this, plus a Floppy cable I left out of the shot:
Essentially, the FC5025 circuit board, a CD-ROM, a USB cable, a receipt, and a floppy cable. In case you didn't get it, you do not get a 5.25 floppy drive, and you do not get a way to hook said drive up to any sort of power.
Here's a closer look at the FC5025 that arrived:
From the arrangement of screws and the form factor, along with stuff written on the Device Side data site, it is obvious the engineer wants you to connect this inside your machine, and put a 5.25″ drive into a drive bay, and then run the USB cable to an internal port. (He also sells a USB card with internal port, for example). Of course, I was impatient, and since my basement is a treasure trove of old crap, I ended up doing this configuration:
So what we have there is a 5.25″ TEAC floppy drive, inside a USB case (allowing me to have power) and then a cable running out from the floppy directly into the FC5025, and then a USB cable from there into the back of the machine. The internal floppy solution is more elegant, but this was easier for me to immediately throw together. Total time so far – about 10 minutes, including finding a good 5.25″ floppy drive.
Plugging in the USB connection and turning on the drive, the system immediately saw the FC5025 and identified it as such. Of course, I couldn't DO anything with it, but nothing exploded or smoked, and the drive was plugged in completely, which was a good sign. The FC5025 has, as far as I can find, absolutely no status lights or LEDs of any kind. It just sits there, being. Obviously, if you had this thing inside your machine you wouldn't care, but it did make me worried until I could test things. Luckily, testing occurred 120 seconds after plugging it in.
The CD-ROM has a manual, the source code for various drivers, and installation media for a program to transfer disks. In other words, everything you need to get started. I installed the Windows program and started it with no problems. It looks like this (taken from the Device Side site, but it really did look this way):
I put in a random Apple II disk I'd taken up from the basement, put it in, and ran the program.
It failed. Read errors galore.
Then I took the disk out and noticed that the owner (not me) had creased it beyond repair. I put in a different one.
It worked great.
Absolutely worked great! 14 minutes after I'd walked into the house with the package, I was able to read Apple disks, via USB, through this machine.
The FC5025 claims it can currently read the following formats:
Apple DOS 3.2 (13-sector)
Apple DOS 3.3 (16-sector)
Apple ProDOS
Atari 810
Commodore 1541
MS-DOS
North Star MDS-A-D
TI-99/4A
That is an enormous amount of time saved – you can put in most anything most people would have saved on home computers (with some exceptions) and pull in the data. That is wonderful.
I found the software very easy to use. Tell it where you want disk images to go, and it will save sequential disk images into that directory. disk0001.dsk and then disk0002.dsk for Apple II disks, for example. These will work with emulators, programs that read disk images like Ciderpress, and so on. I was suddenly looking at 25 year old programs that ran GBBS on the Apple II, in no time at all.
I was alerted to the release of this hardware by Rob O'Hara, who would rightfully consider me amiss if I didn't stress that this is a read-only technology – it is to be used to extract data from these disks, and not put data on them.  If you're looking to write out new data so you can play found disk images on your original hardware, you're going to have to look elsewhere (and there's a bunch of ways to do this, involving software on the original hardware that you install, and so on). And yes, there's other solutions, but this is the first involving USB where you can take a stack of disks, without any other part of the given hardware or environment, and get the data saved. That's worth trumpeting about.
Pros
Does what it says – takes a variety of 5.25″ floppy disk formats and turns them into files on a Windows, Linux or OSX box via a USB connection. Software is intuitive and easy to use. Contains source code if you want to tidy things up or experiment. Ships fast. Easily mountable inside a machine, if preferred.
Cons
Can only read images, not write them. Arriving in 2010, it is nearly too late for a lot of magnetic media, but last-minute arrival of the cavalry is always exciting. Needs a 5.25″ drive, which not everyone can easily buy except through auction sites.
Summary
Device Side Data have filled, for a good price, a sorely needed gap for preserving hundreds of thousands of floppy disks languishing in storage, potentially allowing a lot of computer history to live again, or at least die another day. At roughly $60, it's a well-built piece of hardware that is intuitive and flexible, allowing you to read many different formats of floppies, making you the preservation hero of your block or social group in no time. Buy.
---
Categorised as: computer history
Comments are disabled on this post
---