Yes, this is my week for dropping all sorts of announcements and news.  Here's another one.
Last year, after DEFCON came to a close, I was hanging out with a couple people from the staff and organization, including Dark Tangent, and I proposed the possibility of a retro room, something with older technology for the kids to see in person and the older kids to remember by. They said hells yes and they'd fund it a bit.
A year later, with a week to go before the convention happens, I'm announcing DENCON, the den you wish you had as a kid in the 1970s, in conjunction with a terrifying army of vintage computing heavyweights. We've been given a good portion of one of the rooms in the convention space.
We originally were going to be a skybox, but we got too goddamned big.
I'm working a lot of this out with Sellam Ismail of Vintagetech. We have a bunch of stuff coming down to the room, but I thought I'd let you know the centerpiece ahead of time: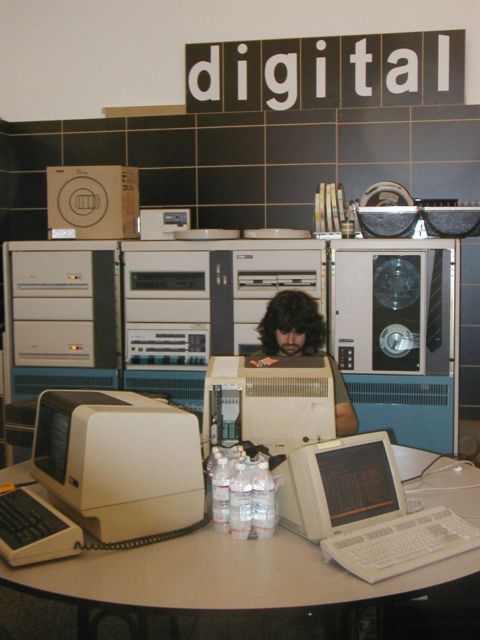 Meet Pavl Zachary, and behold the awesome power of this fully functioning PDP 11/70. Yes, forget Web 2.0, we're going to Unix 2.0. Time for learning, people – for most people attending this may be your last time to sit in front of the real hardware that lived at the roots of so much we do today.
Unlike a lot of events at DEFCON, there's really been no need to give progress updates, make a call for submissions, or otherwise get in the news, but maybe if you thought about bringing an old-school t-shirt, some cool old clothing, or really anything from 30 years ago, maybe you should go ahead and do that, because you're going to have a big chance to have one hell of a background for your photos. And some stories to tell.
We'll likely have a page up soon with final details, but I wanted you all to be aware.  See you there!
---
Categorised as: computer history
Comments are disabled on this post
---